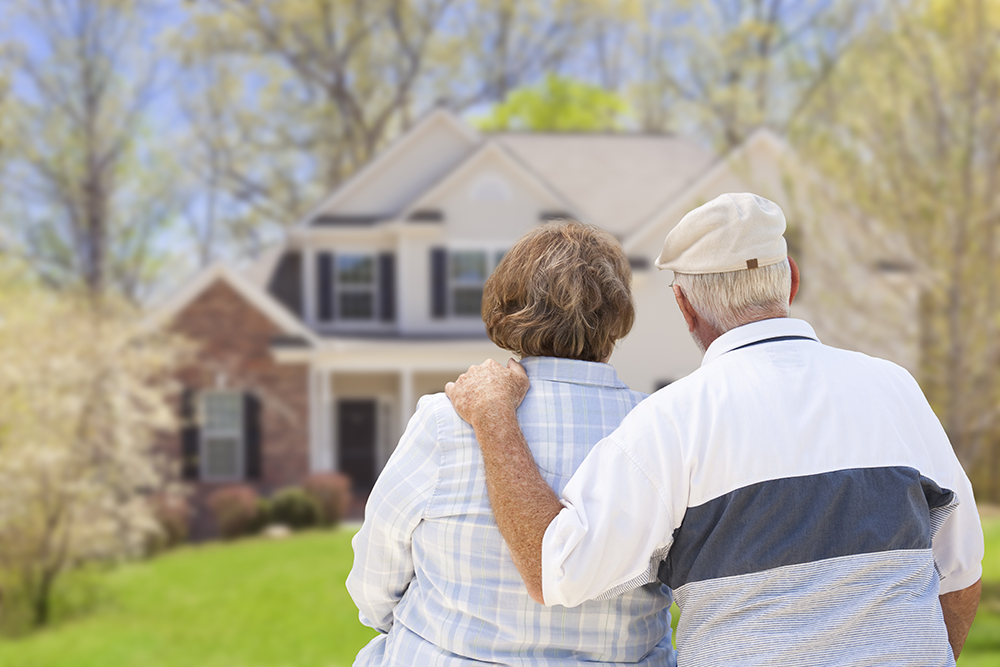 "Aging in place" has become the focus of attention as the Baby Boomers are growing up!  In looking at the number of new construction projects designed for this population, it's easy to see that people are very conscious of the variety of needs the Boomers may be encountering and rising to meet them.  Consider this:  According to AARP, by 2030 one in five people in the U.S. will be age 65 and older.
We All Hope to Get There
Whether we are thinking personally about making appropriate changes and accommodations, or we are thinking of our family members, there are some tips and strategies for aging successfully and safely in place.  AARP has put together a small booklet entitled "HomeFit Guide."  Below are excerpts from this guide for general consideration when looking at how one lives.
Home-fitting a residence should take place before easier-to-use home spaces and features become must-haves.
Lever-styled door handles are easier to work if hands are arthritic.
Smart Home technology includes video doorbells, which allow people to see who is at their front door before opening the door. Some technology allows a person to unlock the door and admit the guest without having to go to the door itself and unlock.
Another Smart Home technology devise is installing a digital door lock, where a code or a fingerprint can be entered, and the door will automatically unlock – no need for finding a key.
Having a bench inside the front door is helpful when putting on or removing shoes.
In the kitchen, sliding shelves and trash bins are easier to use, and a counter height microwave means less bending or reaching when handling hot food.
If you have a kitchen counter suitable for sitting while eating or working, select a sturdy chair with a seat-back, armrests, solid and widely spaced legs to provide more stability.
Lamps and other plugged-in devices should be placed so cords aren't across the floor. If there's no way to keep from having a cord run across the floor, tape the cord to the floor.  Area floor rugs should also be secured to the floor with rug tape.
The safest surface for covering steps is a tightly woven, low-pile carpet with thin padding.
A comfort -height toilet is taller (17 to 19 inches from the floor) and is easier to use. If installing a new toilet isn't possible, there are portable toilet seats that can either sit on the current seat or can sit over the toilet, usually with metal arms.
This AARP HomeFit Guide is available free of charge and can be viewed online or ordered at AARP.org/HomeFit.